Commercial Painters Brisbane
As leading commercial painters Brisbane wide, we can help you with your commercial painting job no matter how big or small. If you're looking for a cost-effective solution for your commercial painting in Brisbane, we can help.
When there is a commercial painting job to be done, you need to ensure that the company you are contracting to do the work are competent and can complete the work in the required time and to the set budget. With E and A Painting Solutions, you can be confident that our family-run business can do the task at hand.
About E and A Painting Solutions
We established the business in 2004 as a family-run company. When you work with us, you get more than 15 years in the painting and design industry.
We began our painting service as a means to give our clients the very best in quality surfaces and finishes for their home. We will consult with you closely to ensure that your personal design tastes are incorporated into the painting process. We love creating warm and inviting spaces for your customers and clients to enjoy.
Providing a range of commercial painting services, we can provide interior, exterior, wallpapering and colour consultation, as well as a range of other services. For more on what we offer, please take a look at our services page.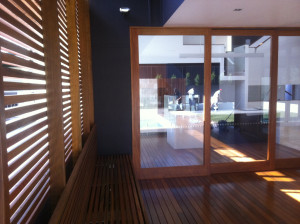 Commercial Painting Brisbane with E and A Painting Solutions
We are your first choice for cost-effective and quality commercial painters Brisbane wide. We offer our services for painting complexes, warehouses, garages, high-rises and industrial buildings. No matter what kind of job you need done, we can help you. We have the industry experience to ensure that we complete your commercial painting Brisbane job efficiently and to a very high standard.
We only work with the very best brands in the industry to ensure that you get quality finishes that are designed to last. We work with Dulux, Sikkens and Cabot's paints and offer colour consultations to meet the design needs of your commercial job.www.buywatcheswiss.com
www.ReplicasCheapWatches.com
www.expresssgiftz.com
www.WatchesSaleOutlet.com
Professional – We pride ourselves on the quality of our work and provide the right painting solutions you need every time.
100% Australian Owned – We're proudly Aussie owned and operated, which means that you can enjoy confidence in our work, knowing that we commit to Australian standards of quality.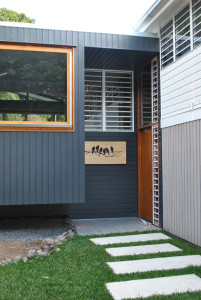 Experienced – We have a wide range of experience in the painting and decorating industry and are proud to bring this to you. We can deliver a range of expertise and practical experience that many of our competitors simply cannot match.
We have been operating as commercial painters Brisbane wide since 2004. We have completed hundreds of jobs successfully, each time providing unmatched service and skill to our clients.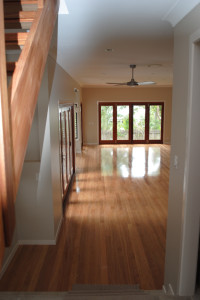 Quality – We use the best tools to do every job – because we know that to do a great job, you need to use the best materials available. We use industry-trusted brands like Dulux, Sikkens and Cabot's and know that we can count on these products to deliver a consistently high result every time.
We are also a member of the Master Painters Australia and are proud to offer you our five-year painter's workmanship warranty.
Stunning Painting, Every Time
There's something very special about a freshly painted commercial space – whether it's the rejuvenation of an existing building or space or the painting of a brand new building or commercial project.
We ensure that the correct preparation for your painting job is done to produce a quality finish, and work hard to deliver a quality painting job – from quoting to completion.
Colour selection
We know the importance of choosing quality colours that work in cohesion with your design needs.
We can consult with you to ensure that you consider the purpose of the space or building and help you to select the best colours for your needs.
Ongoing protection
We also understand that painting isn't just about making a space aesthetically pleasing – painting a building is all about protecting and maintaining the quality of your commercial space.
To this end, we know the value of using exceptional products and only work with the best available to ensure that your job will last and continue to offer protection for years to come.
Commercial Painting FAQs
We are commercial painters Brisbane wide, but can help you with your painting job right across south-east Queensland. Get in touch with our team to find out whether we can help you with your next commercial painting job.
Put simply, the better the preparation, the better the final product. We ensure that we budget enough time to do the necessary preparation for your commercial painting job. This ensures a quality paint job and your satisfaction!
We do prepare the entire space but do ask that any furniture is removed as necessary. We do work with drop sheets to protect your space.
No, not at all. We offer a whole range of services, including residential painting, interior painting, exterior painting, property management services (where we can perform touch-ups or repaint) and wallpaper. In addition to this, we offer a range of design services including colour consultations, pool coatings and faux finishes. If you have a job in mind, please don't hesitate to get in touch with Alex on 0403 659 661 and have a chat with him about what you need.
This is always dependent on the size of the job, and we will always do a pre-assessment and consult with you to keep you informed about the progress of your job.There's nothing worse than a commercial painting job that drags on and on, and we work to ensure that your expectations are managed at every juncture.
Get in Touch
Don't hesitate to get in touch with Alex on 0403 659 661 or use our contact form online. We would love to speak with you about your commercial painting needs.