Interior Painting Brisbane
Are you looking for quality interior painters for your home or commercial space? At E and A Painting Solutions we can help you, whether it's painting interior walls or revamping your entire home.
We are leading interior painting experts for house painting Brisbane and interior painting Brisbane and would love to offer you our professional and thorough service for your next job.
It doesn't matter if you just need a wall or two painted, or need the entire interior of your home repainted – we can help. Where there's interior painting work to be done, look no further than E and A Painting Solutions.
Our Process as Your Interior Painter
If you have decided that your interior needs painting – whether you have a brand-new home or commercial space that needs the final touches, or you're after a revamp for an existing space – we can help.
We have a lot of experience in painting interiors, and we will work with you to ensure that you get the exact result you're after. Every step is planned and completed in such a way as to ensure that your property and possessions remain undamaged.
The first step in our process involves having a chat with you about your needs, and then coming out to look at the job you have. We can then provide an accurate quote for your work.www.tjhy-gift.com
www.hublotwatchesinfo.com
www.camfrogift.com
www.Sunday-Gift.com
After this point, we can commence work! At E and A Painting Solutions, we are highly experienced and work hard to ensure that our work is completed accurately and on time. If there are any changes or adjustments to be made in the house painting process, we will consult with you fully.
With interior painting, we understand that you will have some disruption to your home or commercial space as we work through the job, but we make every effort to complete all work in as small a space and time as possible to ensure minimal disruption.
For residential painting Brisbane wide, or commercial painting, we can help.
The Importance of Quality Interior Painting
Many of our clients get their interiors repainted and will report that the change in their space is significant. The aesthetic lift and appeal that comes from quality interior paint cannot be understated. And because interior paint is not affected by weather or UV (as much as exteriors are), there's less of a need to repaint indoors quite as often.
But it doesn't mean that you don't need to do a good job of the interior painting when you do it. Interior surfaces still take some knocks and bumps, and you need to ensure that you choose a nice colour for your home that will be long-lasting and durable against stains and wear.
At E and A Painting Solutions, we offer a great range of only the best paint products so that you can enjoy a quality surface in your home for longer.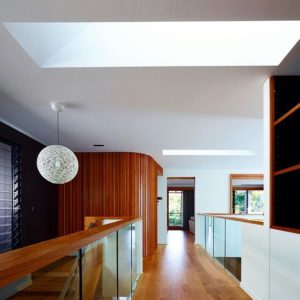 Why Should You Hire Interior House Panting Professionals?
You might think that it's possible to do the interior painting of your home yourself, especially if it's just a room or two. But there are a few things that you need to take into consideration about painting before you go ahead and DIY the work.
Professional Painting Requires Professional Equipment
When you work with us you are not only getting our years of painting experience; you're also getting our top-quality painting equipment, drop sheets and our five-year warranty for all work.
Now, if you do the work yourself, you'll have to choose colours, buy equipment, source or buy drop sheets and then do all the painting too. Painting is a time-consuming and potentially messy task, and you need to ensure that the work is completed to a high standard, as you're going to be seeing it every day!
In many cases, it's far more cost-effective to hire the professionals and spend your time doing something more productive.
Interior Painting Needs Priming and Preparation
When you're painting, it's so much more than just loading up a brush and slapping paint on a wall.
You need to ensure that the walls or surfaces are properly prepared, protected and primed – and then you need to do the painting itself, which can be made to look easy but requires a bit of finessing. The pros may make it look easy but don't be fooled!
Painting Needs Protection
While painting outdoors gives you a bit more leeway as far as making a mess goes, interior painting is a totally different story. You need to ensure that all your floors and furniture are protected. We ensure that your interiors stay protected and that the paint only goes where it's supposed to!
How to Pick Colours for Your Interior Painting Brisbane
The great thing about painting the interior of your home? You can paint it any colours you like! But – while it's an awesome idea to match cyan with purple and yellow window frames, the end result might not be the one you're after.
We want to encourage your personal style and creativity while guiding you in the direction of an interior paint colour that's going to bring you joy and happiness for years to come. Finding the right kinds of colours, patterns and styles can be tough – especially with the huge range of colours that you have available today.
If you're stuck between two shades of blue or just wondering what the best option is to make a ceiling appear higher in a small room, we can help. We have painted countless interiors and have tackled all manner of interior design queries.
If you have a question, why not get in touch with Alex today for a chat about what you're after? Call him on his mobile on 0403 659 661.
Why E and A Painting Solutions?
With the huge array of painters out there, why should you choose us?
While every painter out there might tell you that they're professionals, not every painter or painting company has the experience and dedication that we have.
We have been operating as E and A Painting Solutions since 2004, and offer unrivalled painting and decorating experience.
We are proud to say that we're Australian-owned and operated, and we love offering our clients the confidence in work that comes from conforming to the exceptionally high standards of quality that we're lucky to have in Australia. We take a great deal of pride in our work and pass this on to you.
At E and A Panting Solutions, we understand that you need to use top quality if you want to get top quality. That's why we use trusted brands like Dulux, Sikkens and Cabot's for all our work.
Our industry leading products are combined with our high levels of skill and expertise in delivering beautiful finishes for our work. In addition to using quality products, we're also members of the Master Painters Association.
Interior Painting FAQs
We are interior painters Brisbane wide and are able to assist you with your interior painting job across South East Queensland. Get in touch with us to find out whether we can help you.
The better the prep, the better the end result. We make sure that we prepare everything thoroughly so that you enjoy a quality finish at the end.
We will do all the necessary prep, and do work with drop sheets, but ask that you remove any furniture such as it would interfere with the painting process.
Yes indeed. We have a whole host of services including residential painting, exterior painting, property management services where we offer retouching or repainting, and wallpaper. We also have a range of complementary services like colour consulting, pool coatings and faux finishes. Get in touch with Alex to find out more – he's contactable on 0403 659 661.
This always depends on the job – but we aim to consult accurately, and to keep you informed. We don't want a job to drag on and on, causing heartache and annoyance. We manage your expectations and work with you.